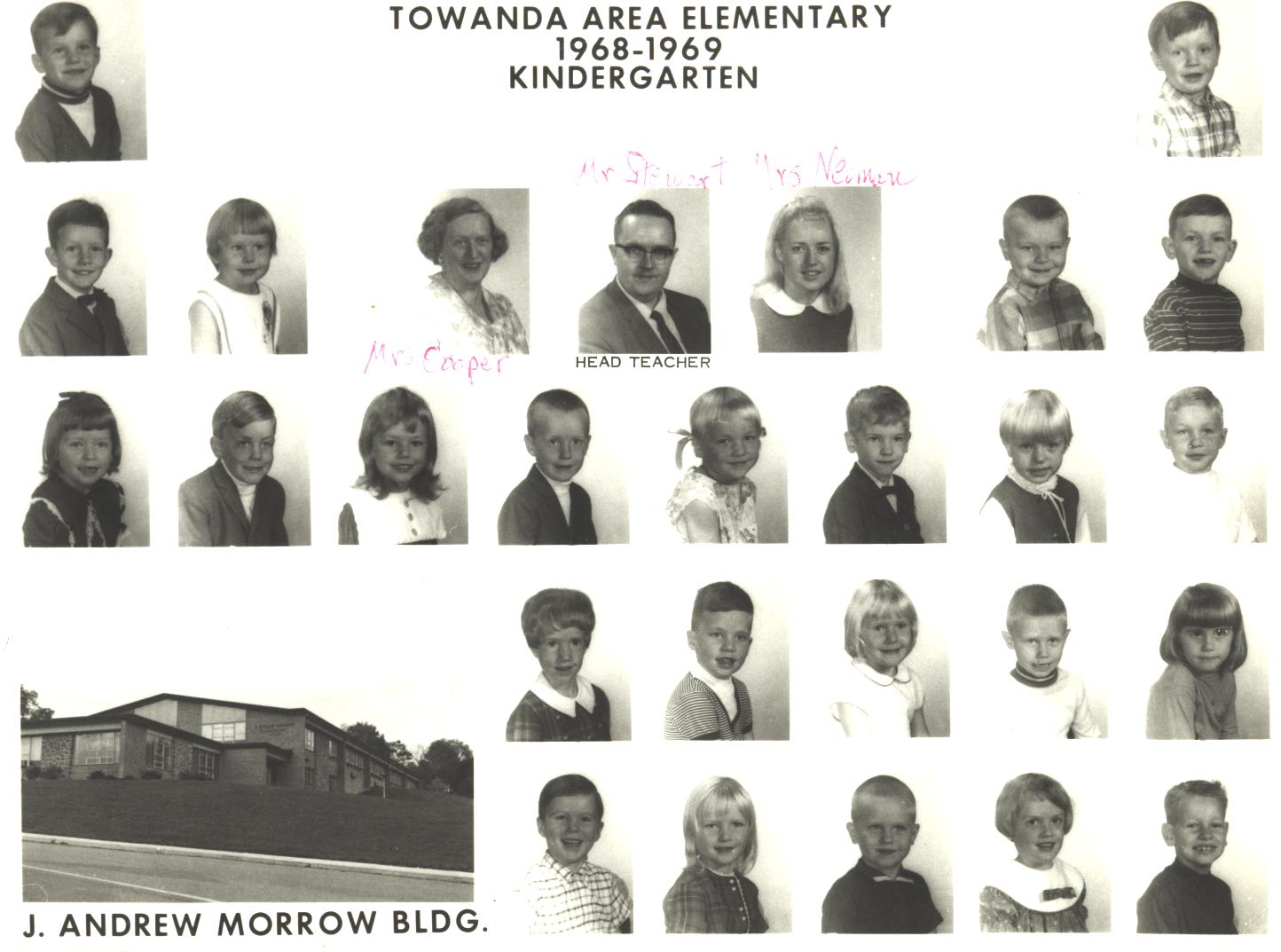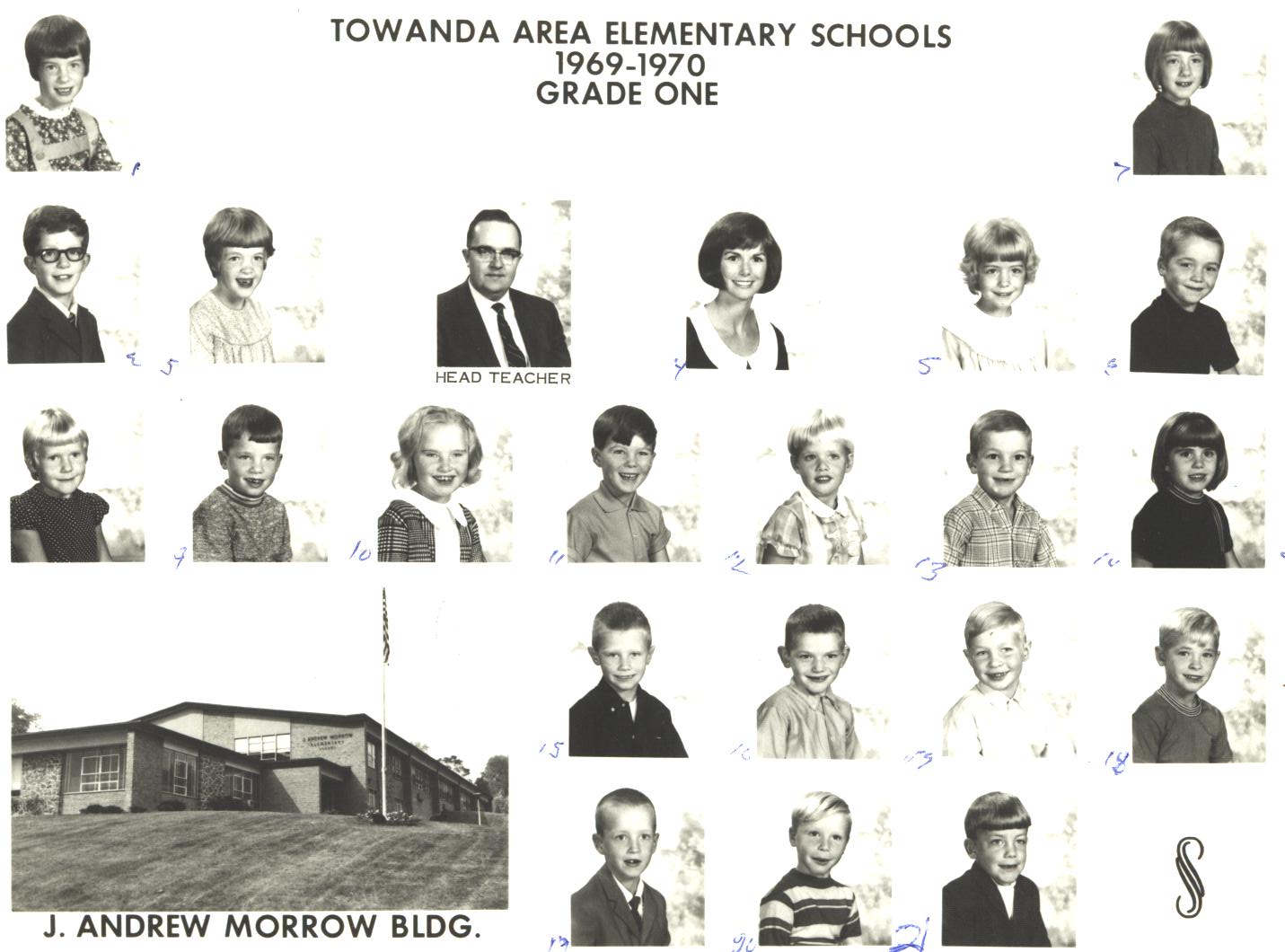 1968-1969 Kindergarten
Listed from top left, to right.
Todd Stempel, Richard Kinsman, Lee Chase, Greg Smith, Mrs. Cooper, head teacher Mr. Stewart, Mrs Neoman, ??, ??, ?? ,??, Cindy Carter, Jeff Mattocks, Guendell Dalym, Doug Cheney, Penny, George Vanderpool, Brenda (Chilson), David Brennen, Mary Daly, Terry Sheets, Linda Stroud, Kent Lee, ???, ???, ??kelly Lee?, ??

1969-1970 first grade:
Listed from top left, to right.
Melissa, Melanie Charland, Lee Chase, Susie Hall, Head Teacher, Mrs. Charlesworth, Patty Decker, Gordon King, Mary Lou Daly, David Brennan, Carol Mckean, Ken Ayers, Kelly (Lee?), Joe, Linda Stroud, Terry Sheets, Robert Burlingame, George Vanderpool, Timothy Brown, Jeffery Mattocks, Johny, Jeffory Mitchell.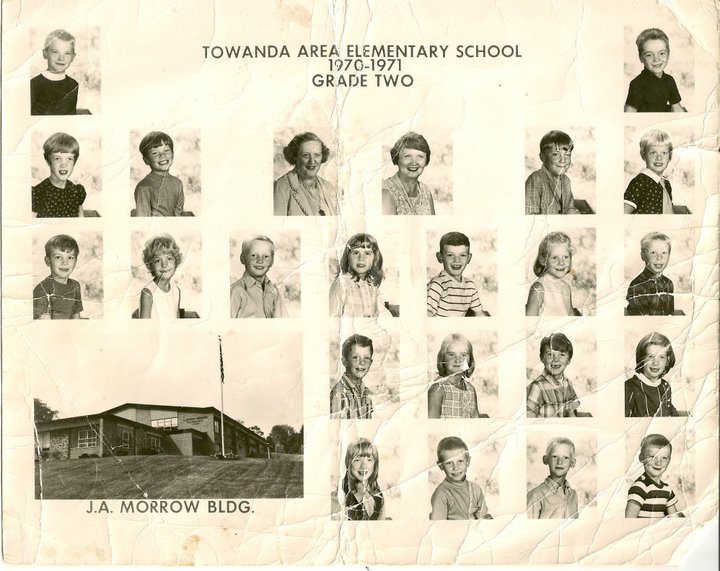 Tim Brown, Susan Hall, Joe Shay, David Brennan, Patty Decker, Andy Grover, Mrs. Wanda Cooper, Melanie Charland, Lee ?, Linda Stroud Watkins, Robert Burlingame, Carol McKean, Terry Sheets, Mary Daly, Jeffery Mitchell, Kelly Laderer, John Ward or Woods, Larry Kithcart, Gorden King, Mellisa Miller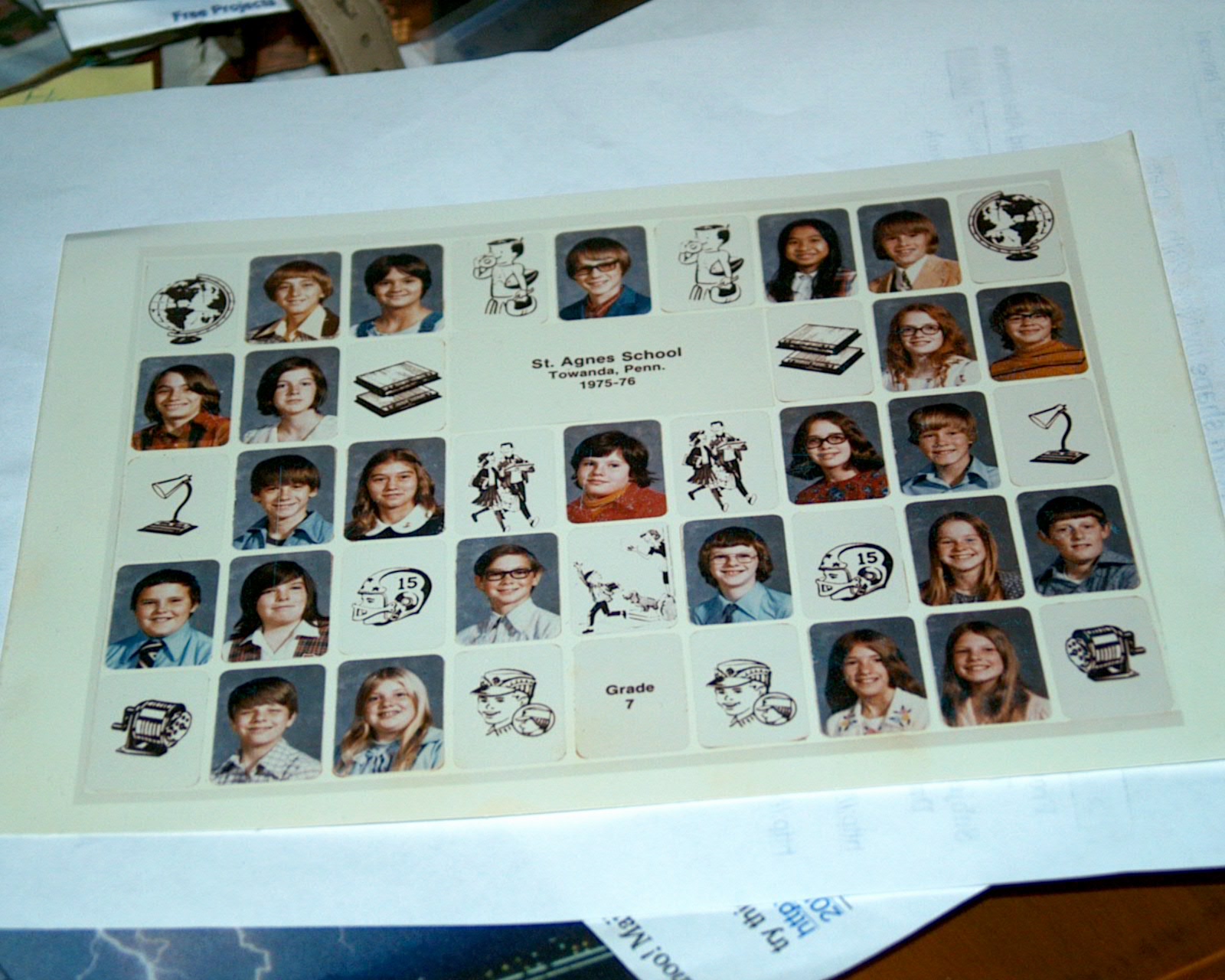 St. Agnes class of 1975-76
left to right:

Stephen Tomaszewicz, Laura Regal, David Dunkel, Laun, Mark Madden, Jim Kykendall, Mary Ellen Bride, Kelly Lee, Pat White,
??, Laurie Hollenback, Melissa Hollenback, Mary Boyd, Mark Bayiat, Todd Welch, Penny Sick, Mike Demegone, James Wynman(deceased), Diane Stemple, Tom Ackeiwicz, John Grinell, Theresa Miller, Brenda Chilson, Maureen Lewis